Served 08:00am – 09:00am daily.
Local Farm Eggs, grilled bacon, Mr Howells Sausages, tomato, mushrooms. (Fried bread and baked beans available on request).
Vegetarian Sausage, tomato, mushrooms and fried eggs. (Baked beans on request)
Porridge
Scrambled or poached eggs
Smoked Salmon with scrambled eggs
Kippers served with lemon
Toasted Granary or white bread accompanied by Primroses homemade marmalade and a selection of jams and preserves.
A range of teas are available, or a Cafetiere of medium roast coffee, decaffeinated coffee also available.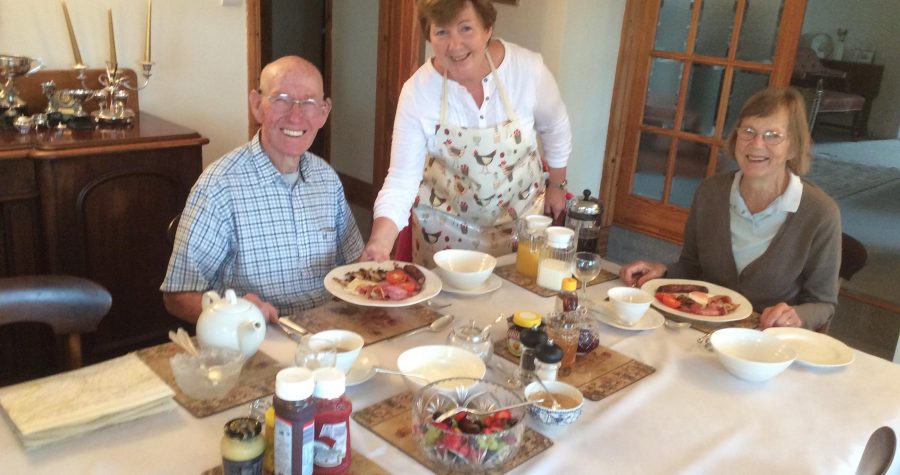 Breakfast is served in a very light and bright dining room with views over the garden, between 8am - 9am daily.

(Earlier breakfast can be served on request)
Choose from a choice of breakfast options.
We are delighted to offer locally sourced ingredients whenever possible which always includes Mr Howells Gold Award Pork Sausages. Cornish dry cured bacon and Primroses homemade Marmalade.
Fruit Juice, Bowls of fruit salad and yogurts are always available.